Bass String Bracelet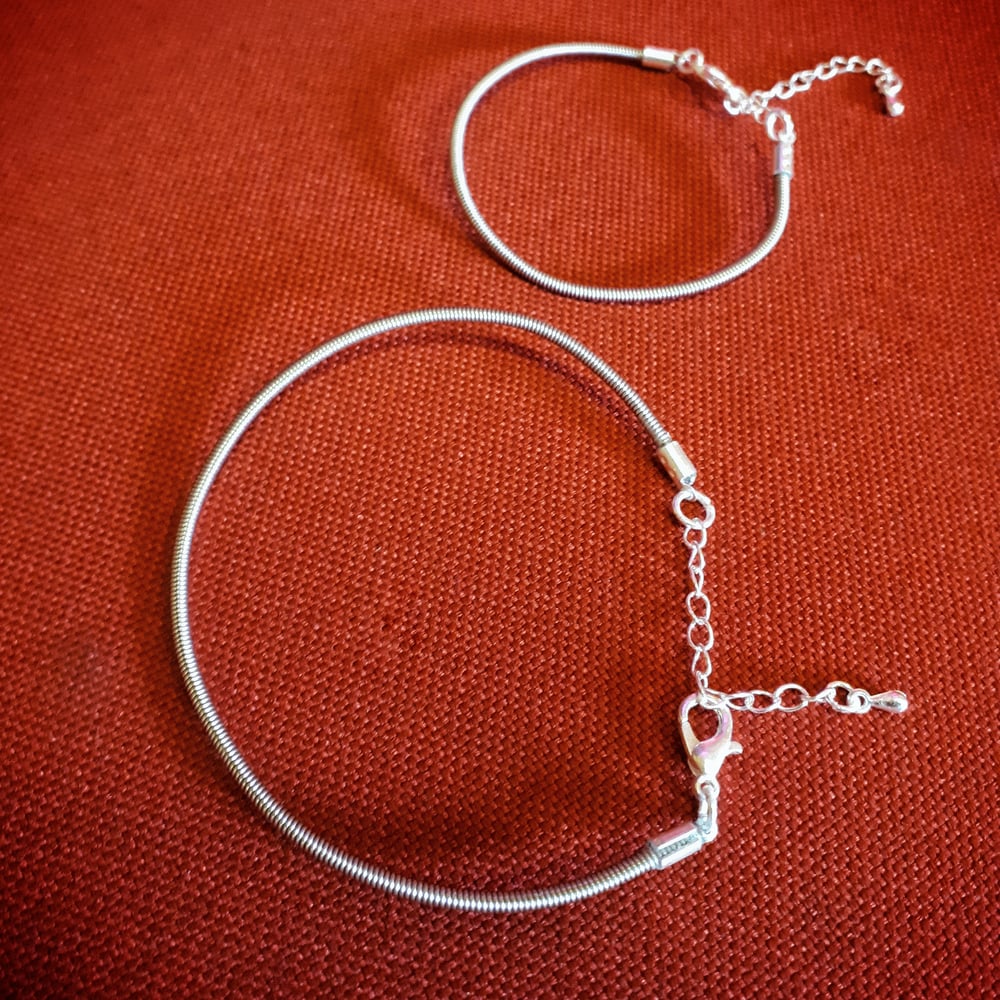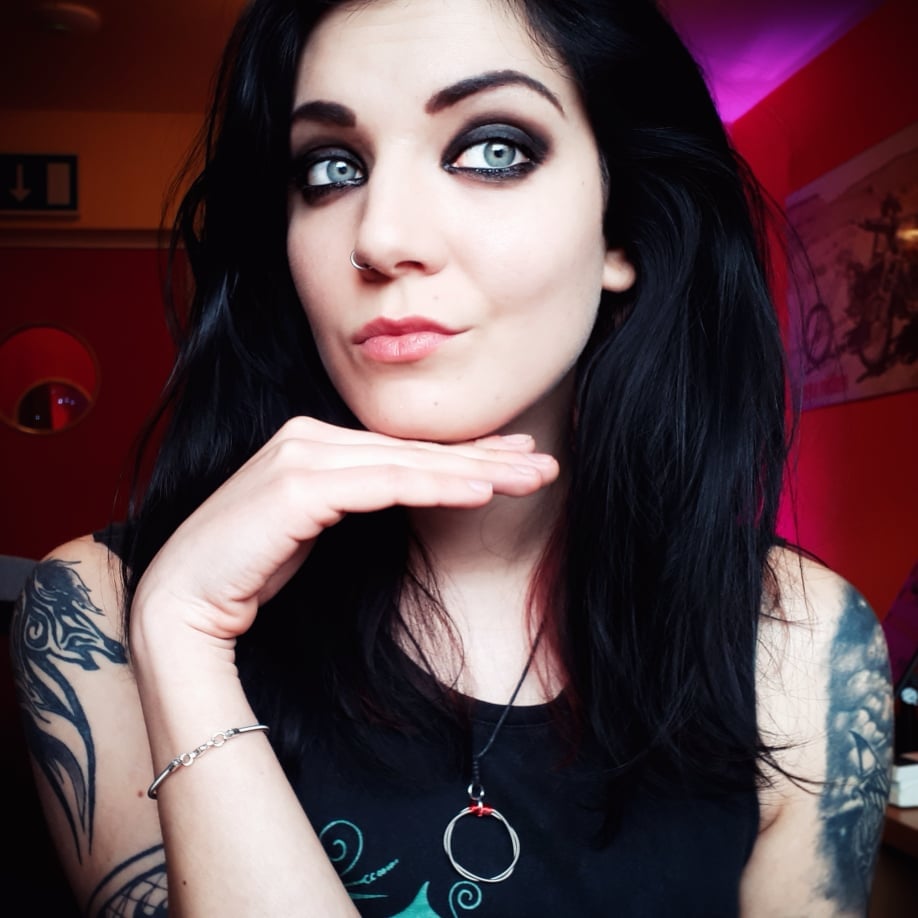 Part of my used bass string, made into a bracelet by me! Lobster clasp and chain ends to get the right size for you.
The strings are quite malleable so you can easily shape them to the curve of your wrist.
I offer 2 size options as standard.
Small: 15.5cm - 20.5cm (approx)
Large: 19cm - 23cm (approx)
If you want to be sure, you can send me the size of around your wrist and I can make sure that the one I send will fit! Also if you need a bigger or smaller size than provided here, I can make that to order (but please allow more time to be completed and sent!)
Comes with a signed photo!